Accountability Coach
Home / Work with Carmen / Accountability Coach
I can help you reach any goal faster, without overwhelm, and with plenty of energy to spare. With my coaching chat, you get: Laser-Focused Guidance, Encouragement, and Accountability.
Do You Need an Accountability Coach?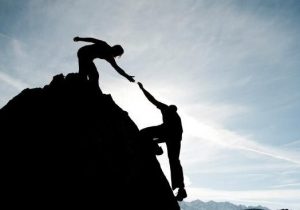 Do you find yourself starting on a goal, only to abandon it (yet again) because something else "suddenly came up?"
Do you simply feel stuck and don't know what your next steps are?
Yes? Let's chat…
Together we will:
Decide the RESULT you want
Strategize a simple to follow plan of action to get you there ASAP
Identify & eliminate any restrictive blocks
Keep the momentum going with support & encouragement
Make certain you ACHIEVE YOUR GOAL
Our correspondence will be tailored to your individual personality, situation, and goals, and strict client confidentiality is maintained for all services. Coaching is done through chat via iOS, Android, Windows Phone, or Web.
Here's How This Works:
You will complete a preliminary questionnaire before our meeting to help me serve you in the highest capacity.
You will send me an email describing in detail, your current situation and the RESULT you would like to achieve by the end of our 2 weeks together. I will use that information to create the most effective step-by-step plan of action, as well as find a First-Step that you can immediately take toward your goal.

I will check in with you by 11AM Pacific Time.

Includes Unlimited in-app messaging. Message when it is convenient for you; no need to schedule an appointment
Each *chat exchange will focus on a single issue for maximum effectiveness. You will receive a response to your message within 12 hours, which may include recommended resources.


* chat exchange = your message to me; my response to you.

You are free to save all coaching messages for future reference.
How Do We Schedule This… And How Much?
Complete the form below. Within 24 business hours, I will send you an invoice and a preliminary questionnaire to get you started. Then we begin our Chat!

1 Week: $20 (2 weeks minimum)
1 Month: $60 (3 weeks + get your 4th week free)
Let's Get Started!