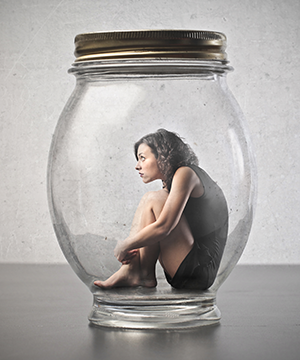 You show up at your 8 hour gig like clockwork, try not to butt heads with your significant other, make time for a little fun every now and then. Occasionally check in with family and friends. And now you find yourself asking… is this it?
Or worse… how do I escape?
Perhaps you're always "busy" but never accomplish anything worthwhile. Maybe you don't know how to let go of a negative experience and it's holding you back. Or just trying to figure out where to start making changes leaves you feeling stuck, frustrated, and overwhelmed.
It can be pretty devastating… discouraging… even suffocating. I know, I've been there. Thankfully, it's possible to clear your space, pave a path to get you what you want, and actually enjoy the life you live.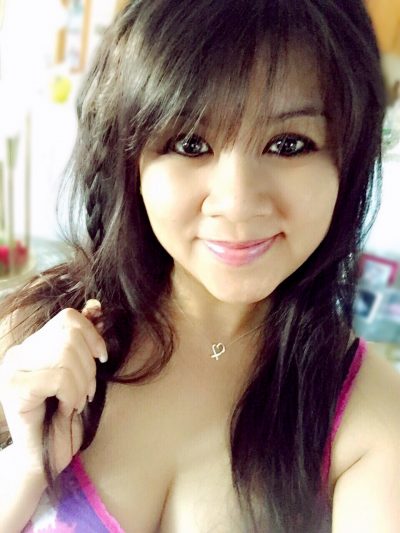 I'm Carmen Sakurai… Life Strategist, Best Selling Author, Teacher, and Advice Columnist with over 20 years of education, experiences, and intuitions in Mental Decluttering, Stress/Burnout Prevention, and Breakup Recovery.
I was a work from home wife and mommy living a seemingly ordinary life… until fall of 2006 when I found myself unexpectedly abandoned almost 2000 miles from my home in Chicago; far from family, friends, and the only life I knew.
My 5 year old son and I relocated to Las Vegas to start a new life as we waited for my husband of 11 years to join us once his job transfer was complete. The kicker? He suddenly demanded divorce just 2 weeks after my son and I arrived in Vegas and removed himself from our lives. Just like that.
I felt worthless, hopeless, and scared beyond words. It took all my strength just to take a breath and trying to remain alive was excruciatingly painful… but I needed to keep my head on straight and emotions in check to give my child a chance to come out of this with as little damage as possible. I focused on caring for my son, running my business, joined a support group, and buried my head in books to better understand the human mind & behavior.
Then a woman in my support group took her own life due to the agonizing pain and bitter hopelessness. I couldn't blame her, this was experience I wouldn't wish on anyone. But there was no way I was about to leave my child without a mother and I was determined to come out of this ALIVE.
After years of education, as well as personal and professional studies and experience: learning, observing, analyzing, tweaking, eliminating, and documenting… I've become proficient in the art of creating and living a fun and purposeful life, filled with meaningful accomplishments, inner peace, and virtually no stress… even on days packed full from 8am to midnight! I have a solid understanding of the human mind, compassion for all personalities, and a natural skill to uncover the underlying motivation behind an individual's thoughts and actions.
When we work together, I'll listen to your current situation without bias, help you pinpoint what's blocking you from getting where you want to be, gain clarity and insights to break through layers of funk that's holding you back, and make simple but powerful changes to go from merely existing to designing and living a life you love waking up to!
Ready to dump the junk and step into a life you enjoy? Let's talk!
***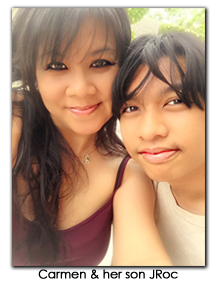 Carmen Sakurai has been running a successful full-time business online since August 1996.
She is the Founder of Carmen Sakurai, Int'l, with a Psychology Degree and Certifications in Mental Health Studies focused on Stress Management, Burnout Prevention, Depression, and Suicide/Violent Behavior. As a Certified Digital Coach, she has demonstrated her ability to effectively communicate and successfully serve her clients via digital platform.
Carmen is a contributor for Piccolo Universe founded by Ricky Martin for parents and caregivers to discover, share, and learn. She is also a featured expert for SheKnows, a community that inspires and empowers women to explore and pursue their passions and Lifehack, a premier productivity and lifestyle blog.
She currently resides in Las Vegas, NV with her teenage son, Joshua and their cat, Jordyn. She volunteers as a 1st and 2nd grade Religious Education teacher and a high school youth group leader at her church.
Visit Carmen's Marketing Blog: http://MarketingChick.com
… Mommy Blog: http://NinjaMomDiaries.com
… and Food Blog: http://GirlPlusFood.com