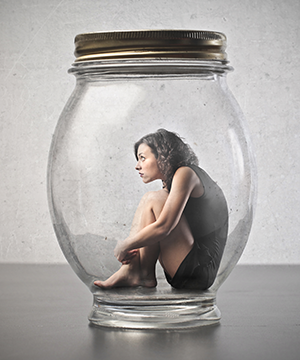 You show up at your 8 hour gig like clockwork, try not to butt heads with your significant other, make time for a little fun every now and then. Occasionally check in with family and friends. And now you find yourself asking… is this it?
Or worse… how do I escape?
Perhaps you're always "busy" but never accomplish anything worthwhile. Maybe you don't know how to let go of a negative experience and it's holding you back. Or just trying to figure out where to start making changes leave you feeling stuck, frustrated, and overwhelmed.
Thankfully, it's possible to clear your space, pave a path to get you what you want, and actually enjoy the life you live.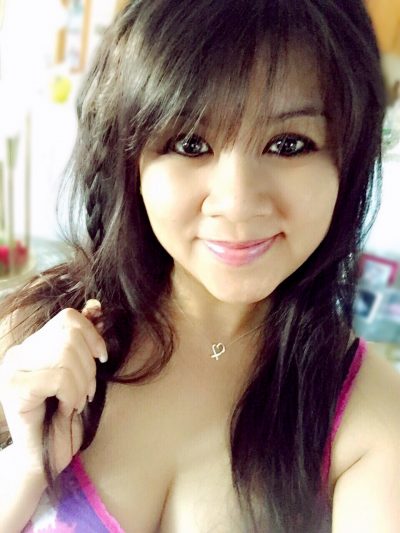 I'm Carmen Sakurai… Life Strategist, Best Selling Author, Teacher, and Advice Columnist with over 20 years of education as well as extensive personal and professional experiences in Mental Decluttering, Establishing Boundaries, and Stress/Burnout Prevention
With over 20 years invested in studying, observing, analyzing, tweaking, eliminating, and documenting countless life strategies, I've become proficient in the art of creating and living a fun and purposeful life, filled with meaningful accomplishments, inner peace, and virtually no stress. I have a solid understanding of the human mind, compassion for all personalities, and a natural skill to uncover the underlying motivation behind an individual's thoughts and actions.
You will have a clear plan and the confidence & energy to take effective action in just one call…
With just one call, my clients have experienced:
Relief from mind clutter
Sharpened focus and increased energy
Breathing that no longer feel strained
Getting back their sense of self
Freedom and relief from harmful attachment to people or experiences
Finally looking forward to waking up the next morning
Feeling refreshed, recharged, and ready to speed forward
Becoming more aware of their thoughts, emotions, and choices; allowing them to be proactive in daily life instead of letting life "just happen."
Our focus won't be digging up and healing issues from the past. Instead, I will help you get clear about where you would rather be and quickly take the right actions starting at where you currently are. When you're stuck, forward movement is the quickest, most effective way to get un-stuck.
When we work together, I'll listen to your current situation without judgement, help you pinpoint what's blocking you from reaching where you want to be, gain clarity and insights to break through layers of funk that's holding you back, and make simple but powerful changes to go from merely existing to designing and living a life you love waking up to!
Ready to dump the junk and step into a life you enjoy? Let's talk!
***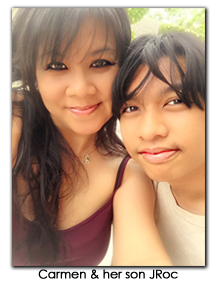 Carmen Sakurai has been running a successful full-time business online since August 1996.
She is the Founder of Carmen Sakurai, Int'l, with a BSc in Psychology and Certifications in Mental and Behavioral Health Studies with focus on Stress Management, Burnout Prevention, Depression, and Suicide/Violent Behavior. As a Certified Digital Coach, she has demonstrated her ability to effectively communicate and successfully serve her clients via digital platform.
You can find her articles on popular websites including Ricky Martin's Piccolo Universe, SheKnows, Lifehack, and Thought Catalog.
She currently resides in Las Vegas, NV with her son Joshua and their cat Jordyn. She volunteers as a 1st and 2nd grade Religious Education teacher at her church and an advocate for victims of narcissistic abuse.
Visit Carmen's Marketing Blog: http://MarketingChick.com
… Mommy Blog: http://NinjaMomDiaries.com
… and Food Blog: http://GirlPlusFood.com