Break Free From Narcissistic Relationship Abuse
What Just Happened? | NPD Cycle of Abuse | NPD Manipulation | Answers to Your Q's | How to Recover | Group Intensive Recovery Program
The Narcissistic Cycle of Abuse...
Involves three stages: 1. Idealization 2. Devaluation 3. Discard. The better-than-perfect version of your dream come true love story with your best friend and soulmate quietly and violently mutates into the most frighteningly confusing, lonely, and painful horror story in which you are no longer able to recognize yourself.
The aftermath leaves you feeling confused, abandoned, invalidated, and unable to function... surrounded by family and friends who can't understand why you won't "just move on"... and regardless of how horribly you were devalued and discarded, you still find yourself longing for and obsessing over the one who mentally, emotionally, and perhaps even physically ABUSED you.
Recovering from NPD relationship abuse is NOTHING like healing from any other breakup. However, there is a process you can follow to effectively get your head and heart on the same page, reclaim your mental and emotional strength, and begin piecing your life back together. Take the first powerful steps in the right direction today.
FIRST STEPS TO RECOVERY FROM NPD ABUSE (FREE)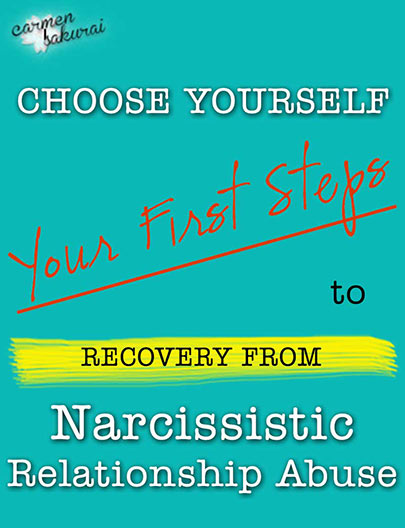 What Just Happened? | NPD Cycle of Abuse | NPD Manipulation | Answers to Your Q's | How to Recover | Group Intensive Recovery Program
Articles with advice, action plans, and strategies to Break Free From Narcissistic Relationship Abuse:
Sorry, no content matched your criteria.