Coaching Call
Home / Work with Carmen / 90-Minute Coaching Call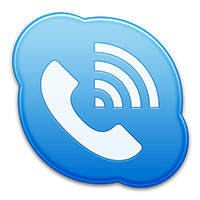 We'll connect over the phone/Skype to clearly define the RESULT you want and create an easy-to-follow plan of action with the most powerful steps to quickly get what you want.
Our discussions will be tailored to your individual personality, situation, and goals, and strict client confidentiality is maintained for all services.

Here's How This Works:
You will complete a preliminary questionnaire before our meeting to help me serve you in the highest capacity.
You will have my UNDIVIDED attention during our 90 minutes we meet over phone or skype. Incoming communication such as emails, texts, and phone calls are blocked out. I won't be on Facebook commenting on cat photos, nor will I be stuffing my face with food.

(You may choose instead, a 60 minute coaching session with a 30 minute followup call after 30 days.)
You will receive an audio recording of your session to refer back to.
You will receive an email containing a summary of our conversation, links to recommended resources, and the action steps for you to take right now to push you to the next level.
You will have access to me by email/chat for 5-days following the call to answer your most pressing concerns about the necessary changes we've talked about.
And finally a follow up email or call after 30 days, to check in with your progress and answer any questions you may have.
Do you communicate more effectively by writing down your thoughts instead of speaking on the phone?

How Do We Schedule This… And How Much?
Complete the form below. Within 24 hours, I will send you an invoice and a preliminary questionnaire to get you started. Then we schedule our call time that works best for you!
This private 90 minute session with 5 day email/chat access and 30 day follow up is $275.

Let's Get Started!