Email Coaching
Home / Work with Carmen / Email Coaching
Should You Choose Email Coaching?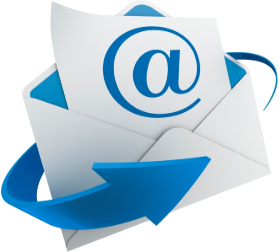 Do you communicate more effectively when writing down your thoughts versus speaking on the phone?
Do you feel more comfortable having time to think through your position before putting your thoughts into words?
Does your schedule or environment limit the time you have on the phone?
Yes? Then email me!
Our correspondence will be tailored to your individual personality, situation, and goals, and strict client confidentiality is maintained for all services.

Here's How This Works:
You will complete a preliminary questionnaire to help me serve you in the highest capacity.
You will then send me an email describing in detail, your current situation or concern, and I will respond within 24 hours with clear insights, guidance, and/or immediately actionable steps.
Email when it is convenient for you; no need to schedule an appointment
Each *email exchange will focus on a single issue for maximum effectiveness. I will respond within 24 hours, which may include attachments or links to recommended resources


* email exchange = your email to me; my response to you.

You are free to save all coaching emails for future reference.
Would you like to speak to me instead? Let's meet for 90 minutes via phone or Skype.

How Do We Schedule This… And How Much?
Complete the form below. Within 24 hours, I will send you an invoice and a preliminary questionnaire to get you started. Then we begin emailing!

30-Days: $175
1-Week: $45
1-Time: $10

Let's Get Started!