Email Coaching
Home / Work with Carmen / Email Coaching
Should You Choose Email Coaching?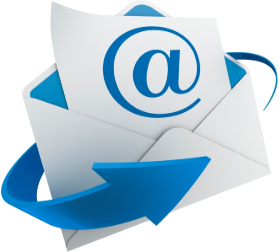 Do you communicate more effectively when writing down your thoughts versus speaking on the phone?
Do you feel more comfortable having time to think through and clarify your position before putting your thoughts into words?
Does your schedule or environment limit the time you have on the phone?
Yes? Then email me!
Our correspondence will be tailored to your individual personality, situation, and goals, and strict client confidentiality is maintained for all services.
Here's How This Works:
You will send me an email describing in detail, your current situation or concern, and I will respond within 24 business hours with clear insights, high quality guidance, and/or actionable steps which you can use immediately.
Email when it is convenient for you; no need to schedule an appointment
Each *email exchange will focus on a single issue for maximum effectiveness. I will respond within 24 hours, which may include attachments or links to recommended resources
If choosing a multiple-day e-coaching package, you may send one email question/concern per day; up to 5 *email exchanges per week. Also, in order to give us time to recharge and maintain a healthy balance, we will take days off on Saturdays, Sundays, and any major holidays during our time together.
If I require additional information or clarification from you, I will ask for it; and only then will I send you my official response.
You are free to save all coaching emails for future reference.
Unused email "units" does not "rollover" to the next block of time.
How Do We Schedule This… And How Much?
Complete the form below and I will send you within 24 business hours, an invoice and a preliminary questionnaire to get you started. Then we begin emailing!
30-Days; Up to 5 *email exchanges per week. $200
1-Week; Up to 5 *email exchanges. $50
1-Time; 1 *email exchange. $20
* 1 email exchange = your email to me; my response to you.
Let's Get Started!