Setting Boundaries and Trusting Your Gut Feelings...
Personal boundaries are the mental, emotional, and physical limits we establish to protect ourselves. These are things we instinctively say, "No" to as they defend us from being violated by others. They define our individuality by separating who we are, how we think, and how we feel from those of another person. Without boundaries, other people will not know how to behave around you.
Having healthy boundaries and standards gives you the ability to sharpen and feel confident about your intuition.
Does This Sound Familiar?
People constantly walk all over you
You have a hard time saying, "No"
Others take advantage of your kindness
You often find yourself saying, "I knew that would happen... I should've listened to myself!"
You feel like you have no space in your own life to be yourself
You constantly find yourself in unhealthy relationships
It feels like you're always putting others before yourself
Establishing and maintaining healthy personal boundaries allow you to show up as your very best in life, feeling confident and emotionally empowered. You give yourself the space and freedom to step into your value by defining a safe place for yourself in this world.
STRATEGIES TO DEFEND YOUR BOUNDARIES (FREE!)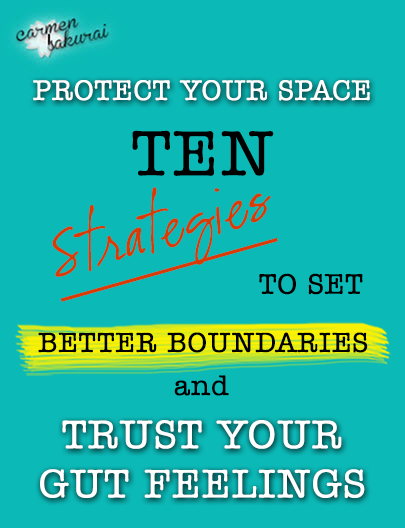 Articles with advice, action plans, and strategies to Establish Healthy Boundaries and Trusting Your Intuition:
Sorry, no content matched your criteria.