Divorce and Breakup Recovery...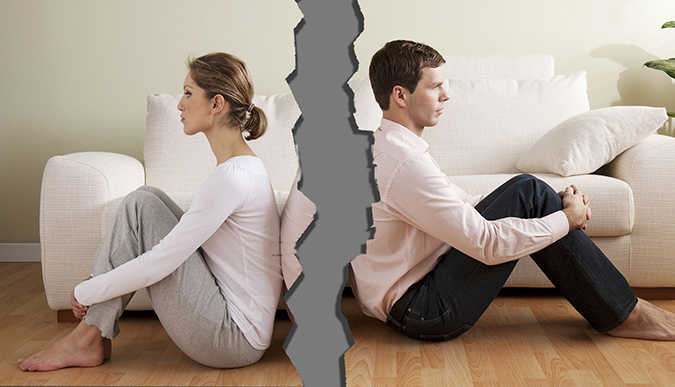 Ending a serious relationship is one of the most painful and confusing experiences a person can go through. You are left walking around with a gaping hole in your heart and a head full of obsessions. You desperately want to move on, you are unable to simply "turn off" the feelings just because the relationship is over - even if the decision was yours.
Does This Sound Familiar?
You can't stop thinking about your ex
Regardless of how badly you were treated, you recall only the "good times"
You try to find excuses to contact them even if you know you shouldn't
You have difficulty setting boundaries with your ex partner
You know it's time to "let go" but you just can't
You have friends in common and afraid to socialize
You feel like you need "closure"

You have children together and have difficulty making healthy decisions
Your self esteem has been shattered
Your ex cheated and you wonder if you'll ever trust again
You stalk them on social media
You fantasize about whether it could still work
You have difficulty focusing on work or school.
Your thoughts are filled with your ex that you are unable to function effectively
What most people don't realize is that recovering from your breakup is quite similar to recovering from an addiction. And just like addicts must break their attachment to toxic substances, people ending relationships must break free from their unhealthy attachment to another person. I show you my simple and very effective steps to help you break free.
FREE TIPS TO FEEL BETTER AFTER A BREAKUP

HEART HEALING RESULTS WITH JUST ONE CALL




This is not therapy and as such, we won't be digging up issues from your past. Instead 1) we'll get clear about what is causing you pain and keeping you attached to another person and 2) you'll learn the most effective actions to heal your heart, rebuild your self-esteem, and regain balance so you can begin making result-getting changes starting today.

My Breakup Recovery clients have experienced:

- Freedom from attachment to an ex
- The strength to stop obsessing over an ex
- Strength to stick to healthy boundaries
- Compassion to forgive themselves
- Acceptance of emotions and how to let it take its course

Ready to start feeling better?
Articles with advice, action plans, and strategies to Recover From a Breakup:
Sorry, no content matched your criteria.