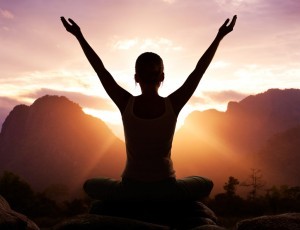 In today's fast-paced world, it's so easy to get caught up and swept away in the craziness of things. Between taking care of the kids, long hours at work, running errands all over town, dealing with unpleasant people, and the countless other urgent things you must take care of during the day; you may find yourself feeling stressed, overwhelmed, and out of control.
Stress creates chaos in your mind and emotions and can very well cause you to disconnect from the present moment and give up control of yourself. Which is why it's important to have a plan that will allow you to INSTANTLY cultivate calm and inner balance at times when outside forces suddenly throws you a curve-ball.
Here are 22 power-actions effective people use to stay calm in times of stress. These tips can help you quickly identify stressors and achieve immediate soothing effects. Over time, they can also help you lead a healthier, happier, and a more balanced and peaceful life.