Flush Out Unhelpful, Harmful, and Obsolete Junk From Your Mind…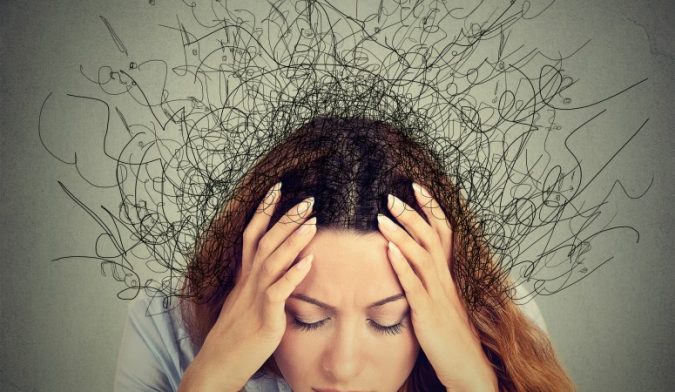 A cluttered mind is anxious and unfocused. It tries to move in all different directions at once and hinders you from thinking clearly. And when we're not clear-headed, we lose the ability to make good decisions as well as show up as our best version of ourselves for those who count on us and for our own lives.
Does This Sound Familiar?
You always have something running through your mind… whether it's a new concern that's causing you stress, or an issue from the past that you are unable to let go of.
You function on autopilot and oftentimes find an entire day has passed without feeling fulfilled or accomplished.
You stumble over words and have difficulty getting your point across.
You forget names, important dates, even why you walked into the kitchen in the first place… heck, you forget just about everything past 2 minutes ago.
The reason why? Your brain is unable to divide its attention in too many directions. It needs to be somewhat organized for you to be able to function effectively and actually get stuff done. And to get your head into that prime state, you must make space by clearing out the mental clutter.
So if your mind is feeling foggy and full, connect with me. I'll help you quickly free up mental space, which will help you refresh, refocus, and get you back on track.
Work with me and you will IMMEDIATELY experience one or all of the following:
Mentally decluttered and clear headed
Crystal clear on your true goals and what makes you genuinely happy
Lighter and free now that you've released the obsolete material from your head
Confident against obstacles, challenges, and unhealthy relationships
Freedom from your negative self talk, self criticism, and self judgement
Confidence in your beliefs and choices without validation from others
Strength to stick to your boundaries and refuse things that drain your spirit and energy